Summer Gap and Prep Tutoring
Close learning gaps. Be fully prepared for fall semester.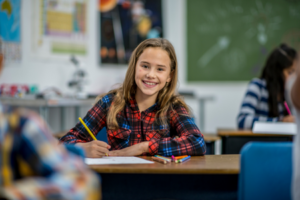 Our Gap and Prep tutoring starts with a diagnostic math or reading assessment, which provides a comprehensive summary of each learner's strengths and weaknesses at a skill and concept level.  Accompanying the assessment is a detailed, prescriptive plan for personalized learning.  Most learning plans can be structured around the student's summer schedule and designed for a realistic learning path that will close gaps and prepare the student for a successful start to the new school year.

Most of our assessments are conducted through Let's Go Learn, a powerful, data-driven assessment tool based on Common Core State Standards whose thorough and prescriptive diagnostic reports are used by schools and tutoring centers throughout the country.
All prep tutoring is based on Indiana DOE academic standards, paced to adequately familiarize the student to upcoming material, preparing for a strong start to the school year, with minimal disruption to summer fun and relaxation!
Summer is an ideal time to address any learning gaps and to proactively prepare for the Fall Semester.
Students have no school stress, few distractions, and much more flexibility. Even with minimal or no learning gaps, being introduced to upcoming class material will familiarize the student with the subject before the class starts, which is a significant advantage and greatly increases odds for success.  This is especially true for those tougher math, science, and AP classes!  Contact us to arrange an assessment for your student.  Most assessments last 30 – 45 minutes.