Why is Science Important?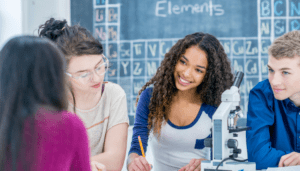 Great question!  While not always obvious, science is all around us, all of the time, affecting many parts of our lives and surrounding environment.  Throughout the day, science impacts decisions we have to constantly make, as well as how our senses respond to various activities.  From food choices, product options, physical activities, health, music, technology, climate, even relationships and art, science is an integral part of our existence.  Even for the student with little interest in pursuing a science-related career, it is important to understand the basic fundamentals of science.  Students who learn science, grow to think, learn, solve problems, and make informed decisions.  
For students interested in careers in science – research, medicine, zoology, biology, pharmacy, engineering, environmental science – to name a few, learning the fundamentals in science is critical for continued education.
If you or your student are having challenges in Science, we can help you assess your core issues, set meaningful goals, get back on track, gain confidence, and achieve your targets!  We start with a baseline assessment and discovery of root cause of issues, then continue with our SPARK methodology of building Study Strategies, Personalized instruction, student Accountability, continuous Reinforcement of lessons, and regular Knowledge progress and gap assessments:
Our experienced Math tutors love to tutor in Chemistry, Biology, Physics, basic Science levels in grades K-8, and the Science section of the ACT.  Contact us to book an initial discovery meeting or complete our information form:
Learn more about College Tutors/Spark Learning