Why are the Language Arts Important?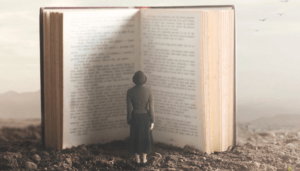 Building a strong foundation in language arts is integral to forming and improving fundamental academic and social skills both inside and outside of the classroom. More specifically, proficiency in language arts opens avenues to academic and non-academic endeavors, involving science, mathematics, social studies, interpersonal relationships, and self-advocacy. Language arts education is the mode by which instructors teach students how to think and why, rather than what to think. Language arts abilities stemming from this are often developed and improved upon through reading and interpreting literature, both fiction and non-fiction.  Students who immerse themselves in fiction find that they can think more creatively and often become innovative visionaries.  Engaging in non-fiction guides students in building their worldview and familiarity with logical reasoning and rhetorical analysis.  These "soft skills" are essential for both current academic goals and future careers.  The development of language arts skills results in more opportunities as students are better able to express themselves clearly and gain a better understanding of the world around them. 
In the words of notable Gertrude Stein, "Writing and reading is synonymous with existing." 
Whether you need help with English and grammar, reading, writing an essay or summary, or an English literature class, we can help you get on track and stay on track.  We start with an understanding of your goals, an assessment where you are in relation to your goals, and start with a plan that will lead to success.  This continues with our SPARK methodology of building Study Strategies, Personalized instruction, student Accountability, continuous Reinforcement of lessons, and regular Knowledge progress and gap assessments:
Learn more about College Tutors/Spark Learning
Rachel discusses how the application of context, quote & analysis improves essay writing.