Why is History Important?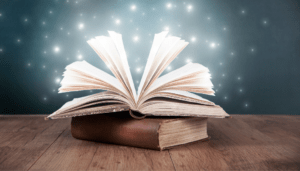 History seems to be one of those subjects that students either love or loathe.  For History lovers, there is no need to convince them that the subject is important.  Many students, however, simply can't see the relevance of an event that took place 50, 100, or even 1000+ years ago.  While understandable, knowing and comprehending past historical events enables us to analyze past problems, evaluate solutions used to solve those problems, and apply that perspective to today's challenges (and opportunities!).  In short, historical context provides valuable tools that can be used to solve today's problems and improve our present and future lives.  History also helps us appreciate individuals and groups of people who made sacrifices that led to many luxuries and conveniences we enjoy today. 
BTW: When Am I Ever Going to Use History?
If you are behind in your History class, or anticipating a tough class and simply being proactive, we can help.  Whether it's Social Studies, basic History, APUSH, or Government, we can tutor around subject comprehension, improved note-taking, and memorization strategies that will get you back on track and keep you on track. We start with a baseline assessment and discovery of root cause of issues, then continue with our SPARK methodology of building Study Strategies, Personalized instruction, student Accountability, continuous Reinforcement of lessons, and regular Knowledge progress and gap assessments:
Our experienced History tutors love to tutor in Social Studies, middle school and high school History (including APUSH) and Government . Contact us to book an initial discovery meeting or complete our information form:
Learn more about College Tutors/Spark Learning