Hiring Math, Language Arts, & Science Tutors
Make a positive, lasting impact on a young student's life!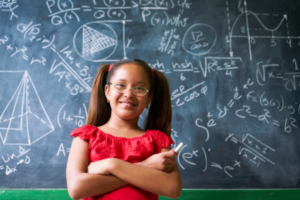 If you love to help students find success in your favorite subjects and are of the mindset that every student is capable of achieving academic success, we want to meet you.  College Tutors of Indiana is seeking experienced, reliable, and energetic tutors for young learners in the Indianapolis area (candidates need to be located in the Central Indiana area).   For qualified tutors, this is an opportunity to make a meaningful and positive impact in the lives of young students, while earning a competitive wage.  Tutors must be enrolled in college or have a college degree, and available to work consistent hours in a given semester. 
Job Description: Embodies the College Tutors Core Values and:
Provides students with academic assistance and guidance as directed by College Tutors of Indiana; serves as a role model to students

Implements the tutoring strategy within timelines established by school and College Tutors of Indiana
Plans and prepares for each tutoring session using student and learning center resources
Evaluates student progress toward goals and determines appropriate courses of action, and documents this in tutoring system
Communicates frequently with College Tutors management on student progress; discusses appropriate changes or needs to meet goals within established timelines

Has skills in any of the following subjects:

Math – accepting applications for all levels (general/foundational Math to high-school level Math)
Language Arts – accepting applications for all levels (general/foundational Language Arts to high-school level Language Arts)
Science – accepting applications for all levels (elementary -level to high-school level)

Maintains student records, including assessments and progress, in College Tutors and/or school tutoring system.
Assists in the development of a positive attitude toward learning, studying and academics
Corresponds with teachers or other school staff as necessary to support goals of student and school
Submits online/mobile Timesheets and session notes within 24 hours of completion of each session
Market/Customer Understanding: ability to professionally represent College Tutors of Indiana
Believes in the potential of all students and has a natural drive to help each student achieve their academic goals.
Critical Thinking: maintains good judgment, time management, trustworthiness, and responsibility. Can evaluate student understanding and use appropriate teaching methods
Communication Skills: ability to listen to others, provide appropriate feedback, communicate professionally to develop and maintain successful work relationships. Demonstrated ability for effective report writing and communication with both students and adults
Interpersonal Skills – can build rapport with student, parents, teachers, family members and CNST management; able to work both independently and collaboratively
At least one year certificate from a college or technical school or currently enrolled in higher education institution
Educational development knowledge and skills: has some experience related to education or field of study; can demonstrate competency.  Can design, deliver and monitor effective tutoring strategies
Ownership of a mobile phone and consistent internet access are required for regular communication
While not required, bilingual skills (Spanish) are an advantage for selected students
Must pass a background check
To apply, complete form below - we will be in touch!
Interested? We are excited to meet you! Please tell us a little about yourself.