What are the Qualities of a Good Tutor?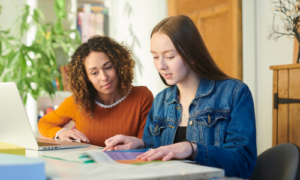 There is so much more to being a good tutor than expertise in a particular academic subject. Tutoring is a process that hinges upon communication, connection, and empathy, and a truly good tutor must embody a diverse array of intangible attributes. Although there is no doubt that a tutor needs to understand the intricacies of their subject and possess a strong academic skillset in order to teach effectively, a good tutor should also be empathetic, interesting, sociable, passionate, and relatable. Without these more abstract, interpersonal qualities, a tutor might struggle to make a meaningful difference in a student's academic work.
Subject Expertise Alone Doesn't Make a Good Tutor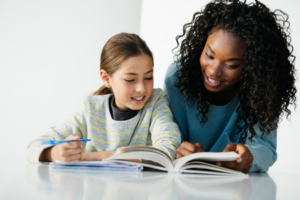 Have you ever had a teacher who is an absolutely brilliant person, and a terrible educator? One who seems to know everything about their subject, and nothing about how to help others understand it? Some college professors are like this—incredible researchers and intellectuals who don't really have a passion for teaching. These people may be able to have great careers in academia, and make significant contributions to their scholarly field, but they would never be a good tutor. The art of tutoring really comes down to the transfer, not the possession, of knowledge, the ability to simplify complex topics, and the capacity for human connection—this means that good communication skills are absolutely necessary for a tutor. If a tutor is not a skilled communicator, then they will be unable to adequately transfer their knowledge and help their student. And communication itself depends upon connection—a good tutor must have the ability to connect with their students as people, to be relatable, to empathize, and, perhaps most importantly, to make things interesting. If a tutor can make a subject genuinely compelling for a student, then this will incentivize improvement, academic progress, and independent learning. Because ultimately, while a tutor can help a student reach their goals, real achievement falls into the hands of the student—a tutor will not be with them when they take notes in class, take a test, or deliver a presentation. But a tutor can help spark genuine interest in a student, which is the ultimate key to success in any class, subject, or skill. The most successful students are self-motivated, and tutors can help to develop this independence.
Connection, Relatability, and Confidence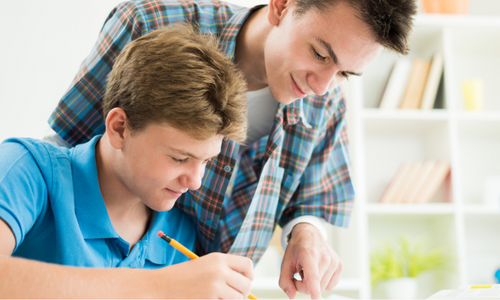 If a student can see themself in a tutor, then they can envision their own success in the subject at hand. If a student relates to their tutor and genuinely enjoys their company, then tutoring will be an engaging experience, not a chore. The best tutor is like a teacher and a peer combined into one person—they're mature yet relatable, expert yet empathetic, and their passion for the subject and teaching itself can prove to be infectious. In conclusion, although tutors must be knowledgeable and intelligent, that is only one half of the coin, and the other, equally important side to tutoring is intangible, interpersonal, and more abstract—the combination of these qualities makes for not only a good tutor, but a great one.
Learn more about College Tutors/Spark Learning