College Admissions Essay Workshop
A strong Common Application essay- often referred to as the "Common App –  often improves the student's odds of being accepted into the college of their choice and can help secure valuable scholarship funds.  After all, the essay provides students the opportunity to personalize themselves beyond GPAs and test scores, and highlight their uniqueness to admissions committees.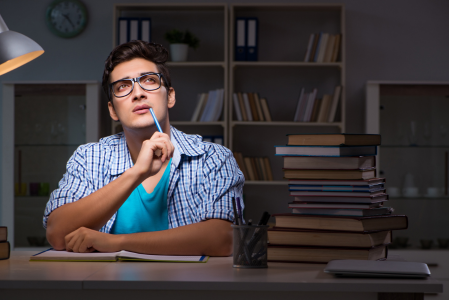 Our College Admissions Essay Workshop, led by an experienced writer and essay coach, is designed to help students help themselves write an authentic and impactful essay that will stand out in the eyes of admissions committees and scholarship judges.  The workshop is a productive and manageable series of three 45 – 60 minute sessions, that kicks off with a warm-up activity to get the student in the right frame of mind, and continues with interactive exercises and coaching. 
Some aspects of the workshop include:
Warm-up exercises to help eliminate distractions and get mentally organized around key themes for essay.
Things to avoid (and to do instead).
Thinking outside of clichés.
Addressing chat GBT:  why not to use it and how to demonstrate student's essay is authentic.
Productive homework between sessions.
Four specific ingredients for improved writing and essays.
Common words and phrases to be avoided for more impactful writing.
Tips for helping the student "stand out" through their essay.
Final editing guidance and review.
Peer -to-peer feedback and direction.
Our experienced Common App coaching helps students differentiate themselves, increase likelihood of acceptance to target schools, and improve odds for winning scholarship funds. The workshops are ongoing but fill up quickly. Investment for the three-session workshop is $149.00. To reserve space in an upcoming workshop, or to learn more, contact us at 317.559.1777, or complete form below.
Learn more about College Tutors/Spark Learning