Getting the Most out of Your Tutoring Session
Tutoring can be very beneficial and help students get back on track, increase confidence, and achieve their academic goals.  However, tutoring success depends on student engagement, commitment, and preparation.  Here are a few tips and guidelines for preparing for your tutoring session:
Bring the book/books and necessary materials (example – calculator) that you use for the subject in which you will be tutored in.
Bring all previous homework assignments or tests that are relevant to what you will be tutored in.
Bring a notebook and pencil for working through problems, taking notes, etc.
Bring your planner that you use to track homework assignments and tests so that your tutor has a general idea of what to specifically work on/what will be due in the upcoming weeks. If you do not have a planner, write down your upcoming assignments and tests in a list format. Your tutor can print out a calendar-style planner for you to write down those upcoming tasks.
Determine what you are specifically struggling with before your session. Then, at the beginning of the tutoring lesson, be sure to voice your specific concerns and what you are struggling with.  In short, what is your goal for that session?  Know this and share with your tutor.
Provided by one of our outstanding tutors, Tommy.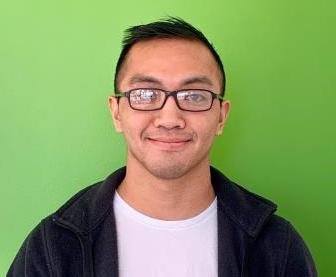 Whether you need help with Math, Science, Language Arts, History, or Study Skills & Strategies, we can help you get on track and stay on track.  We start with an understanding of your goals, an assessment where you are in relation to your goals, and start with a plan that will lead to success.  This continues with our SPARK methodology of building Study Strategies, Personalized instruction, student Accountability, continuous Reinforcement of lessons, and regular Knowledge progress and gap assessments:
Strategies for learning and study skills that last.
Personalized to each student's unique learning style.
Accountability. Student owns the goals, work, and prep needed for success.
Reinforcement of learning through practice and review.
Knowledge of what needs to be known and plan to close gaps is 1st step.


Learn more about College Tutors/Spark Learning
Some tips for improving virtual sessions: