Middle School Essay Writing
Four Steps to a Successful Essay
The most daunting part of essay writing for most middle schoolers is knowing how to get started. In middle school, most essays are centered around narrative or opinion writing, so organization is the key component to creating a solid groundwork for the prompt. The following steps will help the student organize his or her thoughts and ideas, and ensure an excellent outline.  This, in turn, will lead to an excellent essay.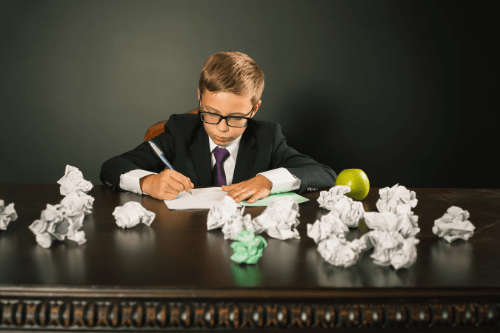 Step 1:
Summarize your main point of your essay in one sentence. In high school, this step would be called a thesis statement, but many middle schools do not use this phrasing when teaching their students about essay structure. This sentence should not be overly complicated, but instead should succinctly state the student's overarching idea. For example, the main point of a student's opinion essay about his or her favorite animal could be: "kangaroos are my favorite animal because they are marsupials, they hop around quickly on two legs, and they are herbivores." This sentence states what the student will be arguing and supplies supporting evidence.
Step 2:
Outline your introduction. A student's introduction should contain background information on the topic he or she will be discussing. Perhaps this introduction contains fun facts about the topic or provides a historical background. If we are using our kangaroo example, this brief paragraph might open with an interesting statistic about kangaroos to grab the reader's attention. Then, the introduction should provide additional context. The last sentence of the introduction should be the student's main point that was outlined in step one.
Step 3: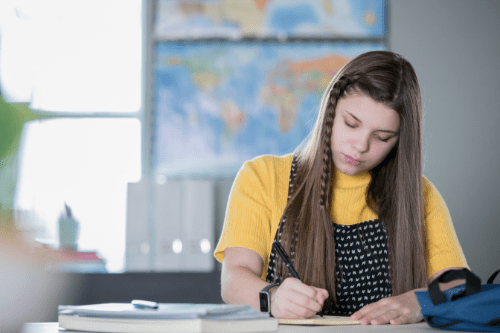 Outline your supporting points. Generally speaking, a student should have three main points to support his or her claimor argument. These supporting points will be included in the thesis which was outlined in step one. Three is typically the magic number because it urges the student to create a persuasive argument while creatively crafting supporting details. Each supporting point should be given its own separate paragraph. For example, the paper about kangaroos will have a paragraph about kangaroos being marsupials, a paragraph about how they are able to hop around quickly on two legs, and a paragraph about how they are herbivores. These supporting paragraphs should keep in mind the student's overarching point, which in the kangaroo paper, is that kangaroos are the student's favorite animal. 
Step 4:
Outline your conclusion. The student's conclusion should restate the student's main and supporting points, as well as tie up any loose ends. The conclusion will vary in length depending on the topic. For the kangaroo example, the conclusion begins by restating that the student's favorite animal is a kangaroo because of the three supporting points, and might have a few sentences about how kangaroos should be preserved in the wild because they are mesmerizing animals. The conclusion is a time for the student to showcase his or her passion for the topic. 


– Submitted by Nicole, one of our outstanding tutors at College Tutors
If you or your student is struggling with writing, contact us to learn how we can help.
Learn more about College Tutors/Spark Learning