AMP up your tutoring sessions with our proven AMPS approach.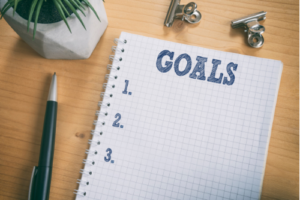 The right tutor can be a game-changer for students, especially if there is a good connection between the student and tutor, the student is prepared (this goes for the tutor as well), and tutoring is consistent.  Some students make the mistake of relying on the tutor to do too much of the "heavy lifting" involved with the process of overcoming challenges and learning the material in way that the learning is retained.  When students take some ownership of their tutoring sessions by proactively identifying their goal for the session, and sharing this with their tutor prior to the session, tutoring productivity dramatically increases.  Our AMPS approach will help students organize their priorities and respective goal(s) for their sessions, get in the right frame of mind for their sessions, and help prepare the tutor for a productive session…
AMPS is a simple exercise that should take a few minutes to complete. Completing this at least a day before the tutoring session is important. Let's get started and get your session off to a great start…
Assess what you should know and what you don't know.
Make a list of what you don't know.
Prioritize this list.
Share with your tutor.
Learn more about College Tutors/Spark Learning